"Reverse stamping" refers to the technique where the stamped design is colored in while still on the stamper, and a decal is created to apply to the nail. You can also create this decal on a nail art mat. This means coloring in an image from what will be the back side. It doesn't matter what you use to color in with ( polish, acrylic paint, watercolors, powders or anything else you can think of) there are several ways to do this including but not limited to, directly on the nail or making a decal.

In this image by @stunnin.nails, the white flower image was picked up onto the stamper and the shimmery blue was "colored in". A sticky base coat, like our I'll Stick Wichu, was then applied to the nail. The colored in image was stamped right on top of the sticky base to transfer it to the nail, and then top coat was applied.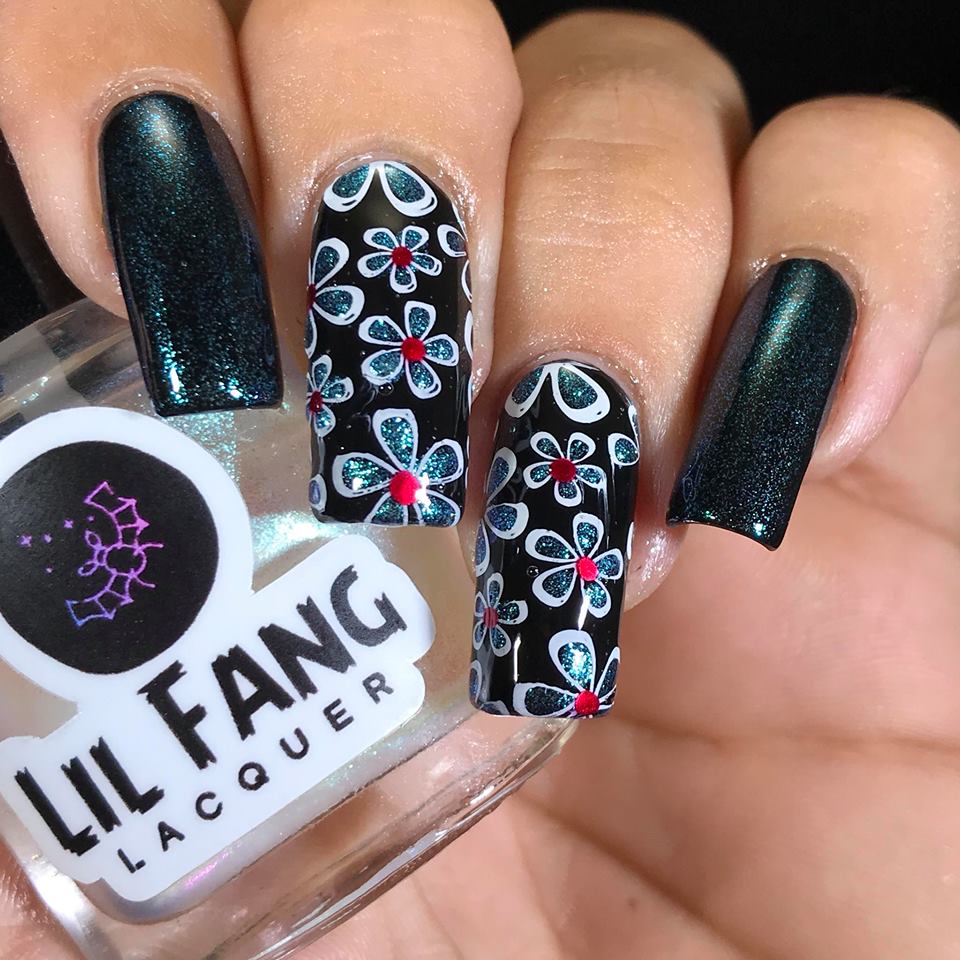 "Leadlighting" is the technique whereby you color in an image already on your nail (you will put your top coat directly over your coloring). Generally this is done by stamping onto your nail and coloring in the design. You can also freehand an image onto your nail and then color it in, rather than stamping.

In this image by @jodies.nailz, the image from Lina Nail Art Supplies Mad for Mandalas was stamped directly onto the nail using Hit the Bottle As Black as Night (see the black outline), and then the image was colored in right on the nail. We highly recommend our Detail Brush for coloring in your mani, as we created it just for this purpose!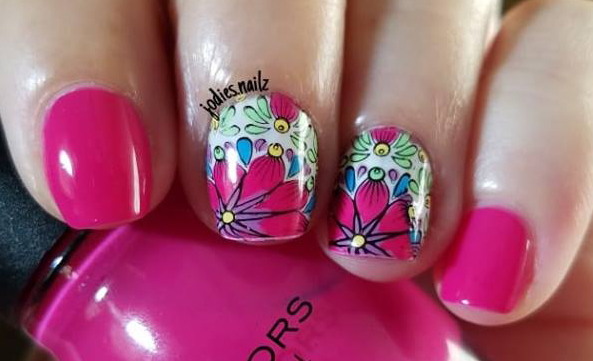 We hope you enjoy trying out these exciting nail art techniques! These are intermediate to advanced techniques, so please don't worry if it seems difficult at first. You can practice on your nails, on practice nails, and even right on your Ultimate Nail Mat!
These are two fun, incredibly versatile nail art techniques that allow for endless creativity, so give it a go and have some fun! When you have created some new nail art, please share it with us on Instagram at @lanternandwren, and with the wonderfully supportive community in the Leadlighting & Reverse Stamping Nail Art Group!