One of our stamping sisters at All About That Stamp recently shared her excellent nail polish storage system. I'd like to share her tips here, as the group found them very helpful. This nail polish storage would also be an excellent way to pack and move nail polish if you are moving or travelling.
These thread organizer cases will not fit any polishes that are over 3" long, but fit smaller polish bottles, such as MoYou London, Zoya, CC, BMC, Essie, etc. These cases will hold up to 46 bottles. The price can vary from $8-$10 per case.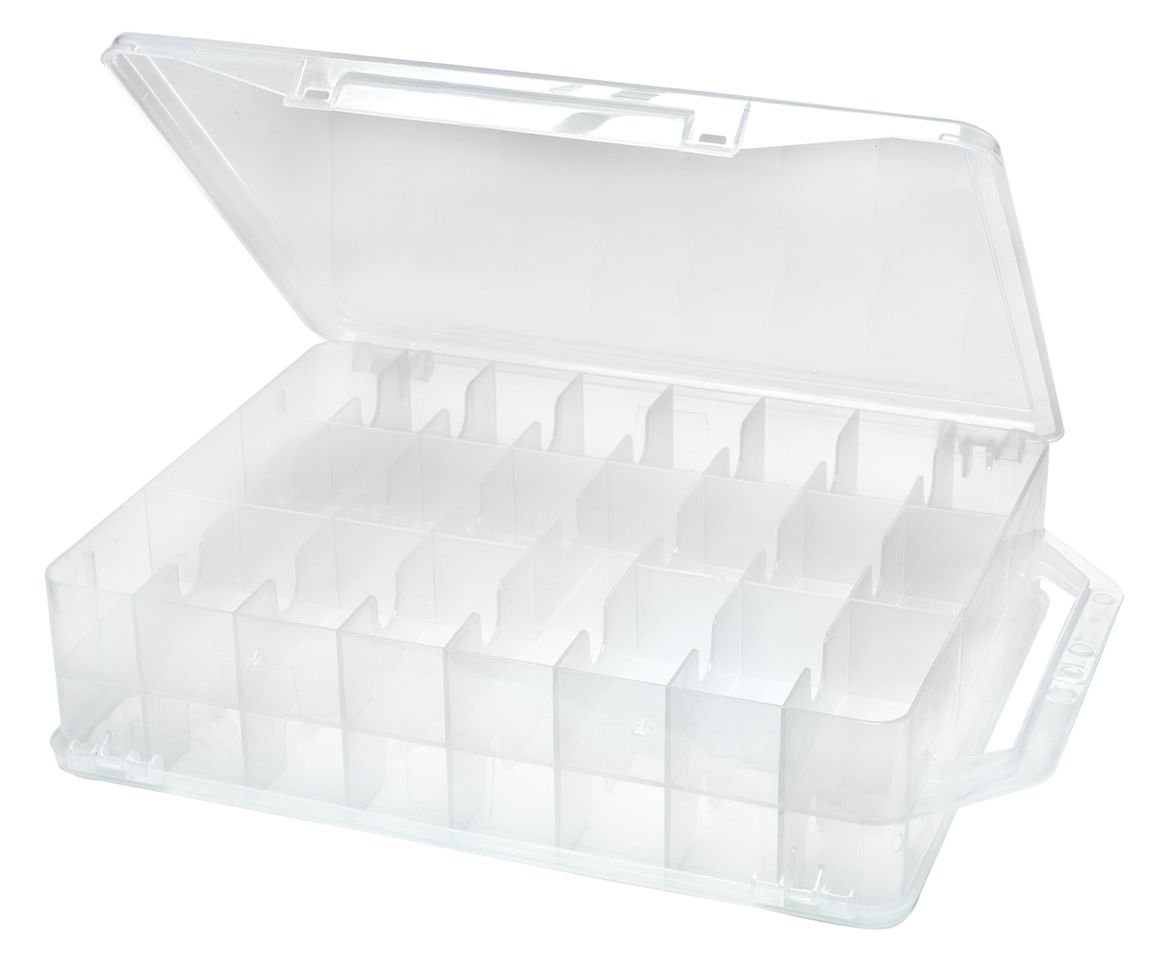 For larger bottles of polish, such as Hit the Bottle, ILNP, Color Club, Moonflower Polish, Ellison's Organics, OPI, etc., this Makartt box with larger compartments is a great option. There is both a 48 bottle and 60 bottle option.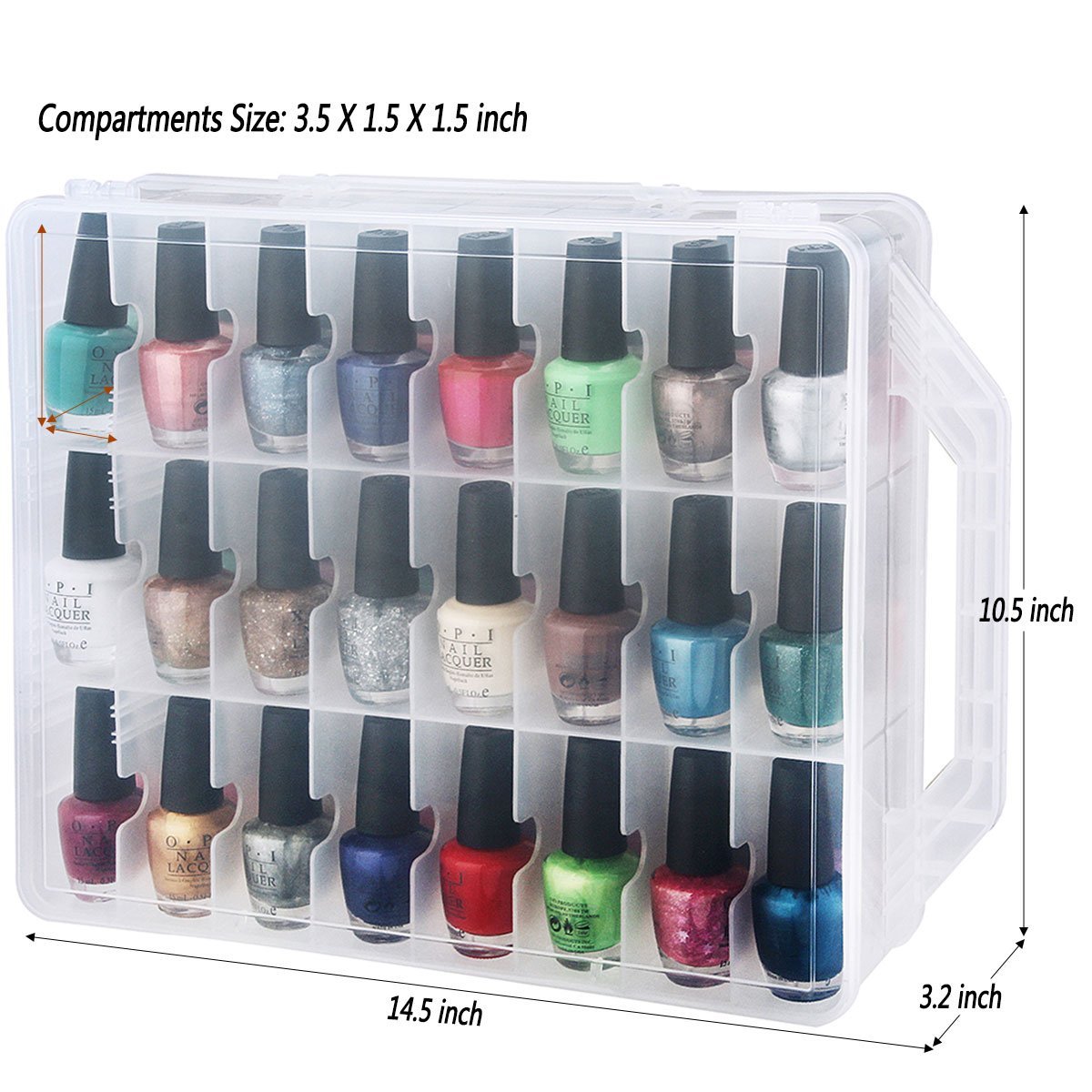 In use: